Mallika Taneja
Allegedly
India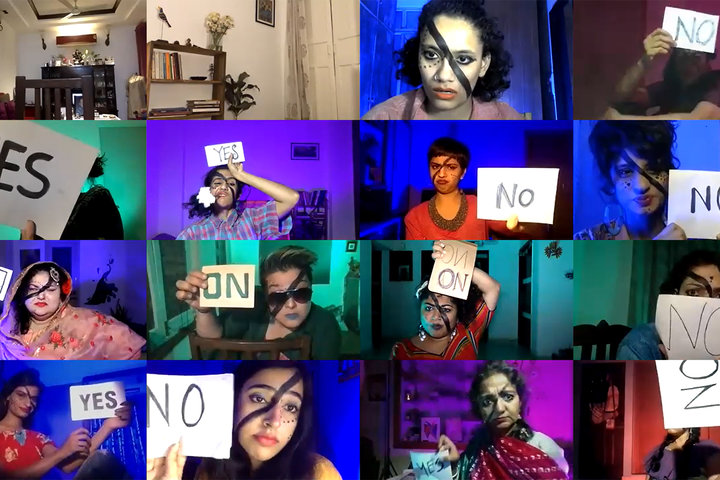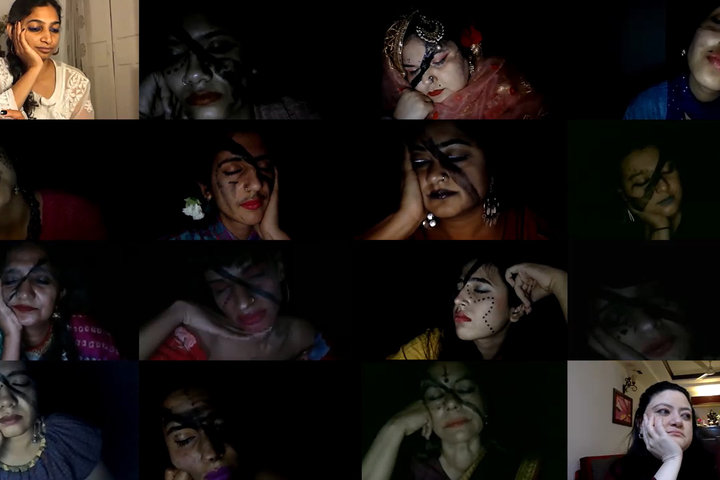 «Courageous» is a description often applied to Indian theater-maker Mallika Taneja by the media in her country. Her pieces are considered provocative, challenging and critical. Yet Taneja, winner of the ZKB Acknowledgment Prize 2015, is not interested in such attributions. For her, it is above all India's countless women who prove their courage and backbone. Despite violence and oppression, they deal every day with their husbands, their bosses and the cities and offices they govern.
Many of Taneja's works are dedicated to those women and the far too daily challenges they are confronted with. In «Allegedly», a live performance on Zoom, she addresses sexual violence, individual agency, justice and consent. The piece, which during the pandemic transformed into an online event, examines contradictions and confusions. It calls attention to how quickly victims are held responsible for incidents and declared guilty. Is there something like experienced facts? How quick are we in taking a stand for or against someone? Who do we hold responsible for injustice? The audience is confronted with such questions during this interactive performance on Zoom, which is streamed live from India. (zts)
Artistic direction and cast
| | |
| --- | --- |
| | |
| Performance | Aditee Biswas und Mallika Taneja mit Abhisikta Dasgupta, Aman Mohammadi, Anahita Sarabhai, Bonita Rajpurohit, Deepshikha Mishra, Dipali, Drishti Chawla, Hansa Thapliyal, Katyayini Pant, Pooja Purohit, Ritika Singh, Shweta Pasricha, Simrat Harvind und Tanima |
| Produktionsleitung | Meghna Singh Bhadauria |
| Produktionsassistenz | Khoya Paya |
| Mitarbeit Script | Rajesh Nirmal mit Meghna Singh Bhadauria |
| Musik | Samar Grewal |
| Betreuung Projekt | Hansa Thapliyal |
| Technische Beratung | Santana Issar |
| Juristische Beratung | Mini Saxena, The Consent Project |
| Entwicklung Chor | Dipali, Eeshta Malhotra, Neelambari Bhattacharya und Tanima |
| Design & Regie | Mallika Taneja
 |
Production
| | |
| --- | --- |
| | |
| Kommissioniert von | Zubaan – als Teil des Projekts «Stepping Stones», das sexuelle Gewalt und Straf- losigkeit in Indien untersucht |
| Koproduktion (adaptierte Version) | Beursschouwburg Brussels, Kunstencentrum Vooruit Ghent, Khoya Paya |
theaterspektakel.ch
Zoom performance on sexual consent
Duration
1:30 hrs.
Language
English
Age
16 years plus
An inclusive event