Youness Atbane
Immortal Objects for a Dead Artist
Morocco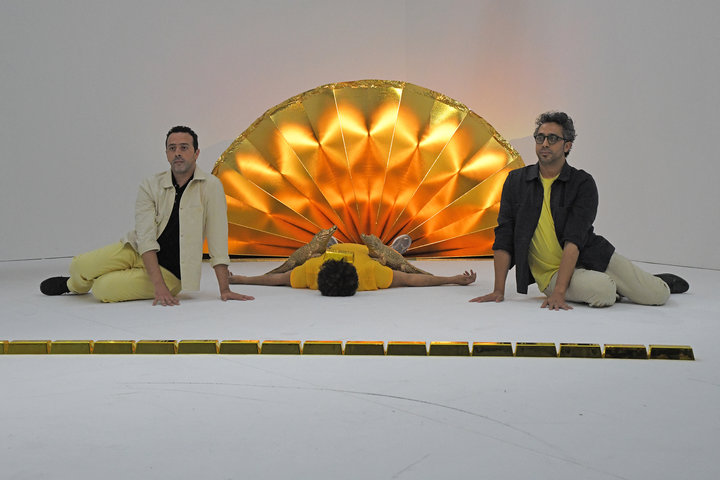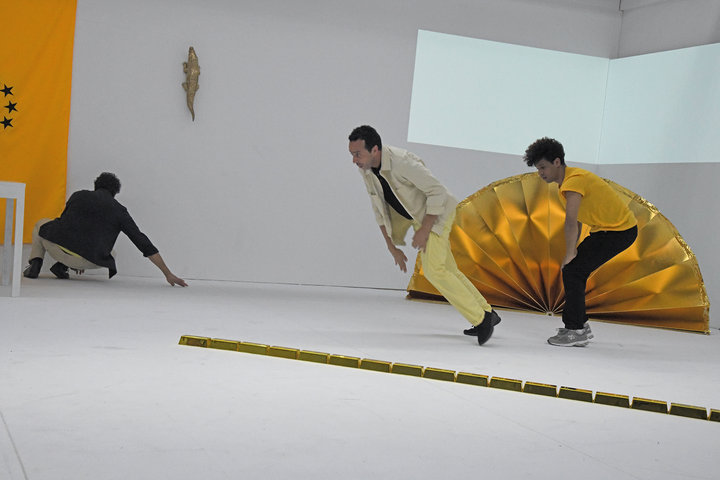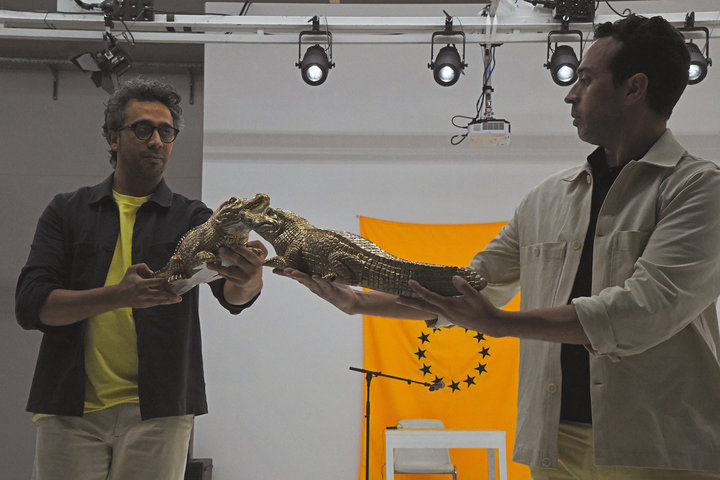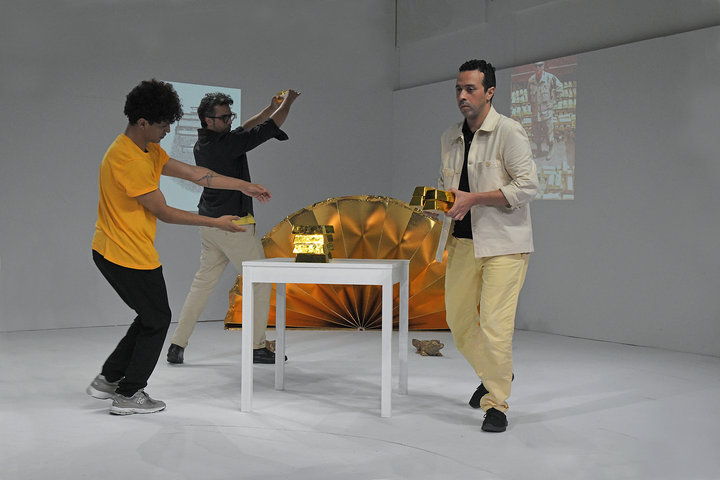 In a museum of contemporary art, an artist falls into a coma after an accident with one of the exhibited artworks – thus begins the new piece by the artist Youness Atbane, who lives and works between Berlin and Casablanca. During the coma-induced dream state of the protagonist, three performers and the artist himself contemplate the role of museums in the context of the Middle East and North Africa as well as the objects they exhibit.
In museums, curators, financiers and insurances companies create and reflect symbolic and aesthetic values – as well as (geo)political ones. In the Middle East and North Africa, museums also play a central role during wartime: In the 80s, snipers shot at civilians from the museum roofs in Beirut; in 2003, Western coalition partners spared local museums during the bombardment of Bagdad; in 2014, the IS stormed the museum of Mossul and shattered its artefacts.
The special role of the museum, its ambivalence towards politics, its power of defining an artist's situation – those are the core concerns of Atbane. «Immortal Object for a Dead Artist» is the final part of a trilogy, the second part of which was awarded the ZKB Acknowledgment Prize in 2018. Atbane questions the status of objects, the meaning assigned to them and the identities they allegedly assume. Inspired by situationism and phenomenology, he again bestows objects with their inherent ambiguity. (zts)
Artistic direction and cast
| | |
| --- | --- |
| | |
| Konzept | Youness Atbane |
| Mit | Aziz Nadif, Youness Atbane, Zouheir Atbane, Fouad Nafili, Anna Weissenfels |
| Gesang | Aziz Nadif |
| Sound | Zouheir Atbane |
| Produktionsleitung | Henri Jules Julien |
| Technische Leitung | Rachid Latouri |
| Übertitelung | Anna Weissenfles (deutsche Übersetzung & Operator) |
| Foto | ZTS/Christian_Altorfer
 |
Production
| | |
| --- | --- |
| | |
| Unterstützung | Zürcher Theater Spektakel, The Arab Fund for Arts and Culture (AFAC), Moussem Nomadic Art center, Al-Mawred Al-Thaqafy


 |
Rote Fabrik, Shedhalle
Performance, identity construction in the museum
Premiere, co-production
Duration
1 hr.
Language
English, Arabic
Surtitles
German
An inclusive event
Safety Concept
For this event, a COVID certificate is necessary. Please present your ID or passport along with your COVID certificate at the entrance. There is no obligation to wear masks. See here for more information about your visit to the Theater Spektakel
More
Shows
shows from today
Sa 21.08.

22:00 - 23:00

CHF 35.–/15.–

Su 22.08.

22:00 - 23:00

CHF 35.–/15.–

Mo 23.08.

21:00 - 22:00

CHF 35.–/15.–